Welcome to
Rhys O'Connell Presents
Rhys O'Connell Presents is a renowned premium hospitality consulting company with extensive expertise in opening and operating hotels of various scales. With experience in various markets such as Sydney, Australia, as well as prominent five-star properties in Beverly Hills, the Caribbean, Miami Beach, and The Hamptons, Rhys O'Connell has established himself as a trusted partner in the hospitality industry.
In addition to its expertise in guest experience and relationship management, Rhys O'Connell Presents specializes in financial analysis, process improvement, and strategic planning.
The company possesses in-depth knowledge of financial data analysis, enabling them to identify areas for improvement and implement effective strategies to enhance financial performance.
Furthermore, the company has a strong background in negotiating financial agreements and contracts, providing valuable guidance and ensuring favorable outcomes for its clients.
With a wealth of experience and a team of highly skilled professionals, Rhys O'Connell Presents offers expert advice and recommendations to clients and stakeholders. Whether it's optimizing revenue streams, reducing costs, or developing innovative financial strategies, the company provides tailored solutions that align with the unique needs and objectives of each client.
At ROC Presents, we believe in building strong and trusted partnerships with our clients. We work closely with hotel owners and operators to understand their unique vision and goals, providing tailored solutions that drive success. Our collaborative approach ensures that every project is executed with excellence.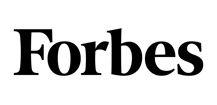 The hospitality industry will always consider Rhys O'Connell as an asset. For over 20 years, Rhys O'Connell has risen through the ranks across some of the most iconic properties in the hotel industry, and has proven to be an established hotelier.
- Forbes
Your Success, Our Services
Hospitality Growth Accelerator:
Propel Your Business to New Heights
Strategic Branding Blueprint:
Unleash Your Unique Hospitality Identity
Revenue Optimization Masterclass:
Unlock Hidden Profits in Your Hotel
Propel Your Business to New Heights with our Hospitality Growth Accelerator.
Our comprehensive consultancy package is designed to analyze your operations, identify growth opportunities, and create a customized roadmap for success.
Benefit from market analysis, operational optimization, revenue enhancement, guest experience excellence, and ongoing performance tracking.
Unleash the power of your unique hospitality identity with our Strategic Branding Blueprint. Our comprehensive consultancy package goes beyond surface-level branding to delve deep into your business, uncovering core values, strengths, and unique offerings.
We assess your current brand identity and market positioning, create visually impactful brand elements, refine messaging, and provide guidance for successful brand implementation. Stand out from the competition and establish a lasting connection with your audience.
Maximize your hotel's revenue potential with our Revenue Optimization Masterclass. Gain expert insights and strategies to unlock hidden profits. From pricing strategies and distribution channel management to demand forecasting and competitive analysis, our exclusive consultancy package empowers you to drive exceptional financial performance.
Ready to take your revenue performance to the next level? Contact us today to enroll in our Revenue Optimization Masterclass and embark on a journey of unlocking untapped profits in your hotel.
Elevating Hospitality Experiences